Activity Details: June 17-21
Sunshine Mermaids Life Adventure Day Camp for Girls
$249
Snorkel/Monofin Lessons
Boogie Boarding
Museum Exploration
Canvas Painting
CPR
Self-Defense
Heartland Firehouse Visit
Living Coast Aquarium,behind the scenes
A microscopic look into the ocean
Kayaking
Activity Details: June 24-28
Sunshine Mermaids Life Adventure Day Camp for Girls
$249
Horseback Riding
Humane Society
Museum Exploration
Theatre Arts
Snorkel/Monofin Lessons
Boogie Boarding
Birch Aquarium
Tide Pooling
The Wave Waterpark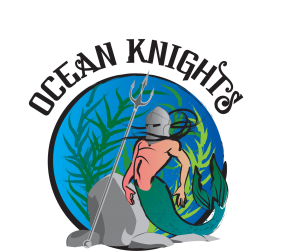 Ocean Knights: Summer 2019
Ocean Knights Life Adventure Day Camp for Boys: Camps run the same weeks as Sunshine Mermaids in the summer
$249
Boogie Boarding
Different Museum each week: Fleet Science Center, Railroad Model Museum, Natural History Museum, Photographic Arts, SD History Center, SD Museum of Man, Japanese Friendship Garden, SD Air & Space Museum, SD Automotive Museum
Canvas Painting/Theatre Arts
CPR
Self-Defense
Heartland Firehouse Visit
Living Coast Aquarium,behind the scenes
A microscopic look into the ocean
Kayaking
The Wave Waterpark
Counselor – In – Training Program: Summer 2019
CIT Program is available for Sunshine Mermaids and Ocean Knights, Ages 13 – 17
$249
Does your child LOVE camp? Keep the fun going with this wonderful Counselor-In-Training Program. Campers will get certified in First Aid/CPR, learn how to be a good roll model for younger campers, demonstrate activities, and have a ton of FUN!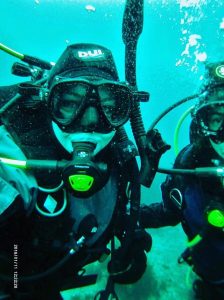 SCUBA Camp July 2019
SCUBA Camp is available for Sunshine Mermaids, Ages 12 – 17; begins July 14
$762
Does your child love everything to do with the water? This camp helps them actually be a part of the underwater world. Includes SCUBA experience/awareness, importance of respecting our underwater worlds, education on marine animals.
Catalina Island Overnight Adventure and SCUBA Certification available!
Activities
Description of some of the activities
Adventure Days
Adventure days can include boogie boarding, snorkel with the Leopards Sharks/Stingrays, Ocean Connectors Eco-Conservation Kayak Trio in the San Diego Bay, Sea Cave Kayak at La Jolla Shores, Kayak Mission Bay, water park, or surfing.
Marine Science/ Biodiversity/ Conservation Day Activities
Marine Science/Biodiversity/Conservation Day activities can include the Birch Aquarium, tide pooling, The Living Coast Discovery Center, dolphin and whale boat excursion, or SeaWorld.
Art Day Activities
Art Day Activities can include art in nature and a visit to the San Diego Art Museum, canvas painting classes, pottery painting, or pottery painting and art in nature creation.
Rescue Day Activities
Rescue Day Activities are broken down into two categories:
Animal Rescue/Welfare: Includes a trip to San Diego Humane Society and Equestrian Husbandry and Horse-Back Riding.
People Rescue/Welfare: Includes meeting EMTs and learn CPR and self-defense.