More About Us
Sunshine Mermaids is supported by three women on the Board of Directors who have learned to exhibit confidence, integrity, and respect through pushing their personal limits. Their experiences throughout life have driven them to help young ladies learn to push themselves, learn leadership, and learn to be more aware of their impact. Whether its a day camp or an over night camp, the girls form lifelong friendships that keep them coming back for more adventures.
As a 501(c)(3) non-profit our proceeds have benefited city and county parks, 10 local entities, and 11 non-profits including:
American Association of Suicide Prevention
Joan Kroc Center
Girls Empowerment Camp
Play it Safe
La Mesa Parks
San Diego Humane Society
Want to donate to our 501(c)(3) non-profit?
All donations are tax deductible!
Donations can be made via PayPal by clicking below.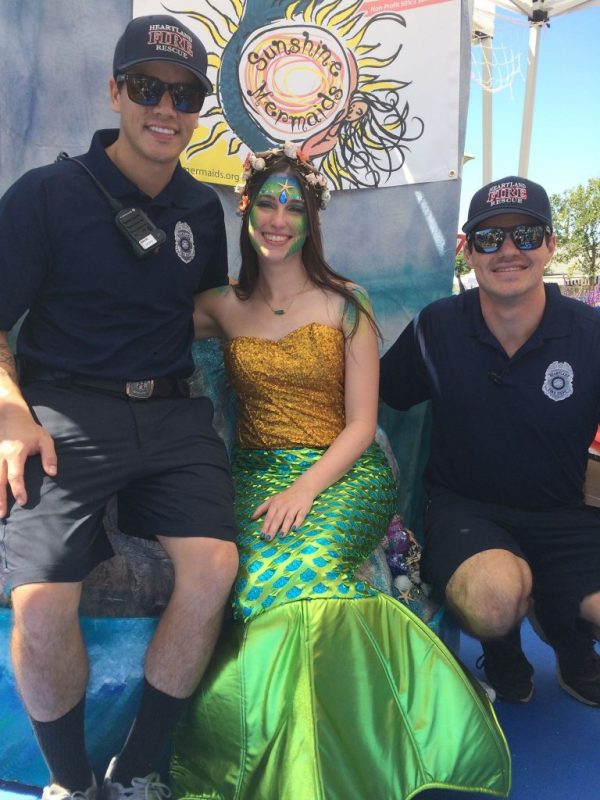 Our Staff and Volunteers
All Camp Counselors and Volunteers have been trained and received a certificate through American Camp Association, are certified in Adult and Pediatric CPR and First Aid and have passed a Background Check via LiveScan (same background check required for school employees)
Jessica Harned
Jessica is the Camp Director in charge of scheduling awesome camp adventures, training and instruction, logistics, and camper public presentations.
Jessica has a Bachelor of Science degree and is an EMT instructor. She has been teaching diving and snorkeling to kids for over 15 years.
Previous to Sunshine Mermaids, Jessica worked as the Director of Public Safety for Diving Unlimited International and as a Park Ranger for County Parks.
Caitlyn Williams

Caitlyn Williams is a very animated camp counselor with a strong passion for kids. Campers feel the same way about Caitlyn…screaming her name and running to her when they arrive for camp. Sunshine Mermaids is so special to her because not only does she get to watch your children grow to be more confident in themselves, but she, too, learn so much from them! Caitlyn grew up in a large family so her love for kids started pretty early. She loves teaching them, watching them grow, and hearing that they can't WAIT to come back to our camp. Caitlyn is currently pursuing her degree and aspires to be a doctor so she "can work with and help kids the rest of [her] life". When not at camp or attending classes, Caitlyn works as an EMT.
"Joining Sunshine Mermaids was truly one of the best and easiest decisions I've ever made".
Mugabe Miller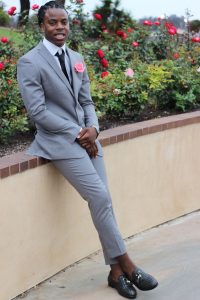 Mugabe is the Lead Camp Counselor for the Ocean Knights Adventure Camp for Boys.
Mugabe Miller is a shining face for all the campers to see each morning. Mugabe oversees our Ocean Knights program and brings the passion from his youth into every day excitement for the Knights. An avid athlete, Mugabe brings his experience instructing Spanish and Taekwondo to the Knights for a well-rounded camp experience fulled with knowledge, fun, and safety. Mugabe is currently pursuing a bachelor's degree in psychology and aspires to become a Pediatric Physician's Assistant. When he is not at camp or taking classes, Mugabe works as an EMT.
Natesha Harned

Natesha has managed the Sunshine Mermaids website for about 2 years and has been a board member of Sunshine Mermaids for a year. While most of her duties have been behind the scenes, it is time for her to get her hands dirty! This is her first year as a Sunshine Mermaids Camp Counselor and she cannot wait to get her fins wet!
A Mermaid herself, she is excited to encourage the development and growth of each Mermaid she meets.
When she is not splashing around in HTML & CSS, Natesha enjoys hiking, reading, going to the beach, and traveling.
Natesha is currently a cyber security analyst and engineer.
Miguel Vidrio

Miguel Vidrio is our excellent transportation aficionado. If it has wheels, he can drive it… and safely! He is amazing at getting our Mermaids and Knights to each of their numerous activities and moving our vehicles all around San Diego, as needed. But, that is not all! The campers love seeing Miguel, listen to, and respect him because they know he is looking out for them. Seldom a smiler, this transportation counselor has eyes like a hawk! Miguel loves helping all people and helping Sunshine Mermaids and Ocean Knights with the kids to provide a positive role model falls right in to that passion. When he is not at camp, Miguel works as an EMT.